DND - 17 Lemon Yellow Art - ART-L-DND17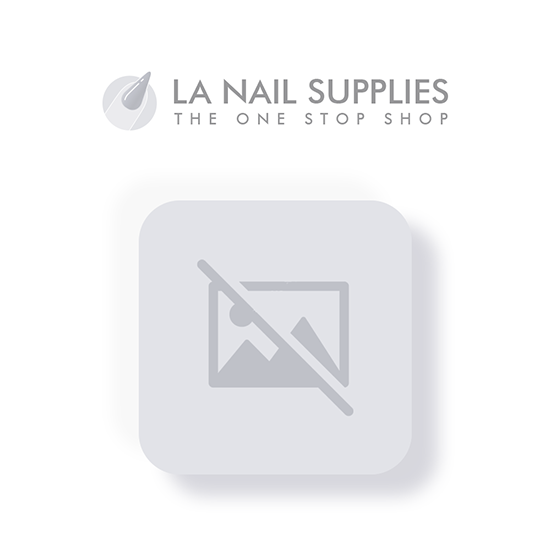 DND - 17 Lemon Yellow Art 0.25oz Nail Art Striping Gel Polish
DND Gel Ink Nail Striper is a nail art tool that allows you to create intricate designs on your nails. The striper has a fine brush tip that lets you draw precise lines, curves, and details with ease. It comes in a range of colors that are perfect for creating complex designs and patterns. The formula is long-lasting and smudge-proof, ensuring that your nail art stays looking fresh for days. DND Gel Ink Nail Striper is easy to use and suitable for both professional nail technicians and at-home use.
More Information

| | |
| --- | --- |
| Weight | 0.07 |
| Finish | Gloss |
DND Gel Ink Nail Striper is a versatile nail art product that offers several benefits, including:
Precise and easy-to-use: The fine brush tip allows for detailed designs and intricate nail art, and the formula is easy to control for precise application.
Long-lasting: The gel-based formula is chip-resistant and long-lasting, so your nail art will look great for days without fading or chipping.
Fast-drying: The formula dries quickly, reducing the time you need to spend waiting for your nail art to dry and reducing the chances of smudging.
Wide range of colors: DND Gel Ink Nail Striper is available in a variety of vibrant colors, so you can choose the perfect shade for your nail art.
Compatible with other nail products: The gel-based formula is compatible with other nail products like gels, acrylics, and regular polish, making it a versatile addition to your nail art kit.
DND Gel Ink Nail Striper is a specialized tool designed to create intricate nail art and designs. Here are the general steps to use it:
Start with clean, dry nails and apply a base coat if desired.
Choose the desired color of Gel Ink and insert it into the Gel Ink Nail Striper.
Gently squeeze the striper pen to dispense the Gel Ink and use the precision tip to draw the desired design on your nails.
Once the design is complete, cure your nails under a UV or LED lamp according to the manufacturer's instructions.
Finish with a top coat to protect and seal the design Note: DND Gel Ink Nail Striper is designed to be used with DND Gel Ink products, but may also work with other gel polish brands. Always follow the manufacturer's instructions for best results.
DND's Mission Statement
PROVIDE the salon industry with all of the tools needed to help make salon businesses even more successful with the latest and greatest in nail products.
ESTABLISH opportunity for learning through proper education and training courses domestically and internationally.
CREATE superiority within the industry as the go-to nail manufacturer for state-of-the-art products, proven to perform to the best of standards while upholding the motto "Done right from the start."
UNDERSTAND the needs of the salon industry. As nail professional ourselves, we have a clear understanding of the industry and the demand for the highest quality products and services possible – which is why quality has and will always be our number one priority.
Reviews
Be the first to review this product